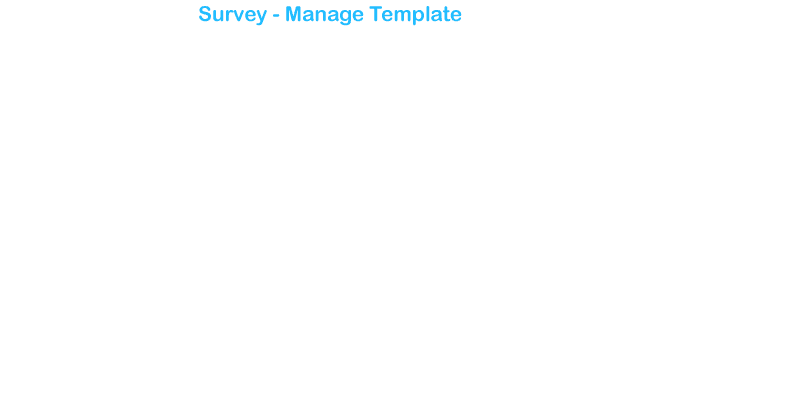 Survey Management
Surveys for Service Support Delivery: Get Support Feedback, after completion of Incident or service Request Tickets. You can Integrate employee or customer feedback with your existing business processes.
Surveys for Employee Feedbacks: Get periodic employee surveys, since satisfied and motivated employees create more satisfied customers.
Surveys for Training Feedback: Get end of course, student satisfaction feedback.
Surveys for Customer Feedback: Measure and evaluate customer satisfaction, every time a customer interacts with your company. You can take actions and solve customer issues based on real-time feedback
SMART Survey Management Solution, can be integrated with your existing Human Resourse, ERP Systems and your websites.
Benefits
Your Customers and Employees opinions and feelings are acknowledged as being important.
Your Customers realize that their supplier is interested in improving business relationship and value the business from them.
Your Employees are reminded that that their diligence and participation is paramount.
Top Management is made aware of what their employees and customers think about them.
Features
Allows Delivery of Survey Invitations when an Incident or Service Request is closed
Manual Delivery of Surveys to Selected Audience
Create Multiple Different Survey Types
Unlimited User Defined Fields for Survey Questions : Drop-down, Radio Button, Checkbox, or Text Box Fields, Required or Optional Survey Questions, Required or Optional "Additional Information" Text Boxes
Surveys can be distributed via Email, or even as pop-up scripts for call center staff to gather actionable, timely feedback from internal employees or external customers.
Allows Customizable Email Invitations & "Thank You" Verbiage
Provides Analysis in form of Graphical Survey Results