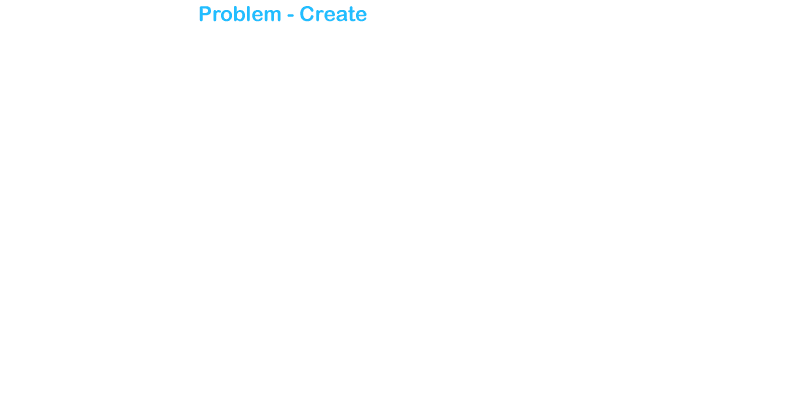 Problem Management
Business Challenge
The challenge of effective IT Service management is to analyze to causes of incidents and permanently remove them by providing solutions for recurring incidents. Lack of effective problem management techniques will cause high costs and low motivation for both users & Support staff, since similar incidents have to be resolved repeatedly without anyone able to provide a permanent solution.
How SMART Problem Management can help you?
SMART Service Desk Problem Management extends Incident Management by providing workarounds, and temporary fixes, until it has found the root cause of Incidents. Problem Management depends on reviewing all the accurate information of Incidents to enable reactive and pro-active analysis of the underlying root cause. SMART Problem Management allows IT Staff to become pro-active & helps them to get solely out of the fire-fighting mode, by identifying Problems & Known Errors before the Incidents occur.
SMART Service Desk Problem Management enables
Identify, register and classify the problem.
Perform investigation & diagnosis.
Provide workaround.
Identify known errors.
Resolve and close the problem
Benefits
Reduction in the volume of Incidents.
Provide Permanent Solutions to resolve known errors.
Improve first-time fix rate by service desk, by using knowledge of previously resolved incidents and problems.
Detect and fix issues before the users notice and report an Incident.
Improve quality, productivity and morale of technical support staff.
Analyze the pain points that are taking up staff resource
Features
Facilitates the creation, modification, and closure of Problem records
Known error records can be created and known errors are visible in ( CI / Asset records, incident records, change records and knowledge data)
Route and assign Problem records to pre-defined support staff or groups
Allows Impact and urgency codes to be assigned to Problem records
Facilitates progress tracking and monitoring of Problems
Escalates Problems after pre-defined thresholds of SLA's have been breached
Has ability to sequentially record diagnostic activities and symptoms of the fault
Supports creation and use of problem models
Supports management and documentation of the major problem reviews
Facilitates incident trending for pro-active problem identification by having ability to show historical and related incidents over time
Integrated with SMART Knowledge Management to support investigations, diagnoses, root cause analysis techniques, and creating / updating workarounds, temporary fixes and resolutions
Facilitates the generation of customizable mgmt reports for trend analysis
Facilitates the association and maintenance of the relationships between Incidents, Known Error records and RFCs
When a Change has been successfully implemented the closure of all linked Known Error / Problem records is automatically initiated
Problem resolution can include workarounds this information can be visible in (CI / Asset records, incident records, knowledge data and service requests)