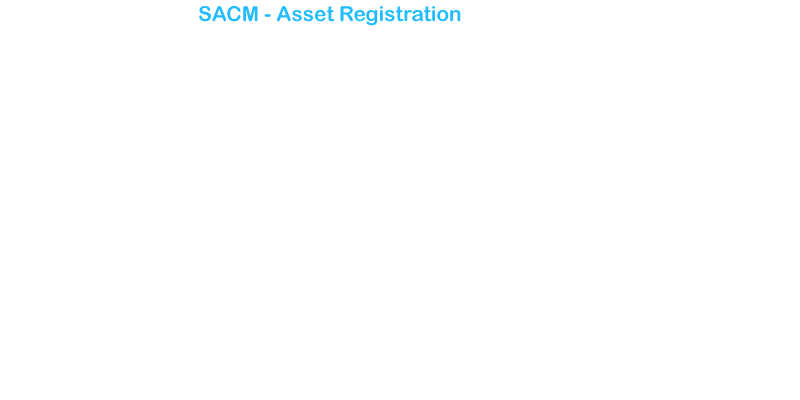 System Asset & Configuration Management
SMART System Asset & Configuration Management (SACM) aims to provide reliable up-to-date details about IT Infrastructure to support the IT Service Delivery and Support process. With SMART SACM you can, Improve ticket resolution times by providing up-to-date asset information to support staff.
SMART Asset Discovery agent automatically populates the CMDB as well as the relationships between configuration items (CIs). SMART Service Desk Configuration Management goes beyond conventional Asset Management, by keeping technical information on CI's baseline, CI's statuses, Ownership and Location details. SMART SACM is integrated with Incident, Work Order, Service Request, Problem, Change & Release Management Modules, which allows users to link the CI / Computer Asset for which the ticket is created.
SMART SACM can be integrated with Microsoft System Center Operations Manager (SCOM) 2012 to convert system Alerts into Incident Tickets and along with System Center Configuration Manager (SCCM) to populate discovered IT Assets into SMART CMDB.
SMART SACM will offer following benefits
CMDB Software for CI Discovery Captures the IT Infrastructure info such as hardware, software & services installed.
Ensure Licensing Compliance Reconcile licensed software with installed software.
Assistance in Migration projects Effortlessly analyze the current state of your IT Setup and plan any necessary hardware/software upgrades in advance.
Help Service desks Supports your technical support team in diagnosis of problem by providing information on hardware and software components installed on every workstation.
Integrated Remote Assistance Indispensable remote control software that allows you to manage any PC/Laptop/Servers remotely from SMART CMDB Console, and allows you to have audio and text chat with end users.
Automated Asset Discovery & Tracking
Flexible Deployment and Integration with third party tools
Better cost management of services
Provides a unified platform for asset and service management.
Improved planning and delivery of changes and releases
Ensure Licensing Compliance
Integrated Remote Assistance
Assistance in Migration projects
Powerful Analytic Dashboards
Features
Support the management and use of CI baselines
Integrated with Incident, Problem, Change, Release Management to enable the creation and maintenance of the linked relationships between CI Records and associated process records
Supports recording of CI details of varying complexity (from simple to complex)
Supports complete asset lifecycle management – end to end
Vendor and Manufacturer profiles tracking
IT Asset Discovery - Automated hardware and software detection
Ability to discover, verify, record, and control all Configuration Items (CIs) through their entire lifecycle
Tracks all important CI Technical Attributes like Processor info, hard disks & RAM capacity
Tracks all important software information such as applications installed, service packs, update...etc for each asset.
License Management
Link assets to help desk tickets
Provides a unified platform for asset and service management.
Link assets to owners/locations/departments