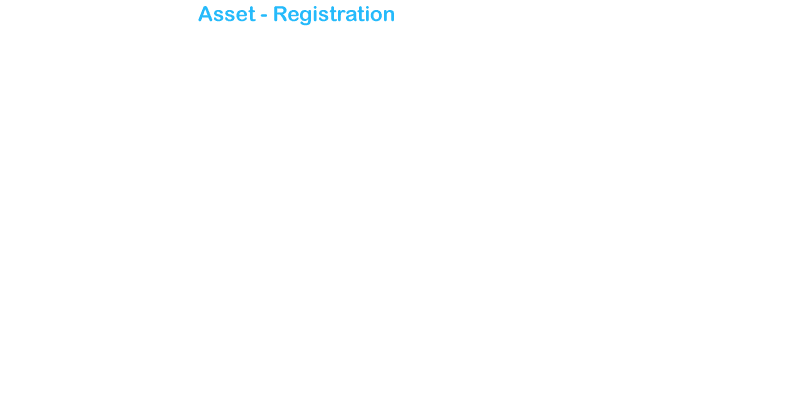 Asset Management
SMART Asset Management Solution is designed to optimize wide range of enterprise assets, including production, technical infrastructure, transport, utility, real estate, and IT assets.
SMART Asset management software helps you to keep your plant, equipment, and facilities available, reliable, and safe. It is a powerful solution that can help you meet your environmental, compliance, and service goals, cut your inventory levels, purchasing costs, and safety violations,improve your staff's productivity and help you to make decisions, faster.
SMART Asset management software provides insight for all of your enterprise assets, their conditions and work processes, for better planning and control. You can manage asset deployment, specifications, monitoring, costing and tracking from a single system
SMART Asset Management Solution helps in management of financial, contractual and inventory functions to support complete asset life cycle management and strategic decision making in IT environments. With SMART Asset Discovery you can capture all elements of software and hardware that are found in the modern day IT business environments. With all the detailed hardware and software attributes information gathered, organizations can make decisions about hardware and software purchases and redistribution.
SMART Hardware Asset Management discovers and keeps track of the physical components of computers and computer networks, from acquisition through disposal. SMART Service Asset Management Life-cycle approach provides business best practices, which include request, approval process, procurement management, life cycle management, re-deployment and asset disposal management, with various configurable options. With a Financial Management of Assets in the hardware life cycle, organizations can make business decisions in a meaningful way and in line with the overall business financial objectives.
FEATURES
Provides a unified platform for Asset and service management.
Support preventive and corrective maintenance
Link assets to helpdesk tickets
Support categorization & classification of Asset based on the business requirement.
Create sequential asset code series based on asset type or category
Track Asset Physical location like site, floor, and room.
Search Asset by using Asset code, model/serial number
Track financial information on individual asset
Link and track contracts that are related to each asset
Assets can be assigned to any owner in their life cycle, with historical tracking of ownership