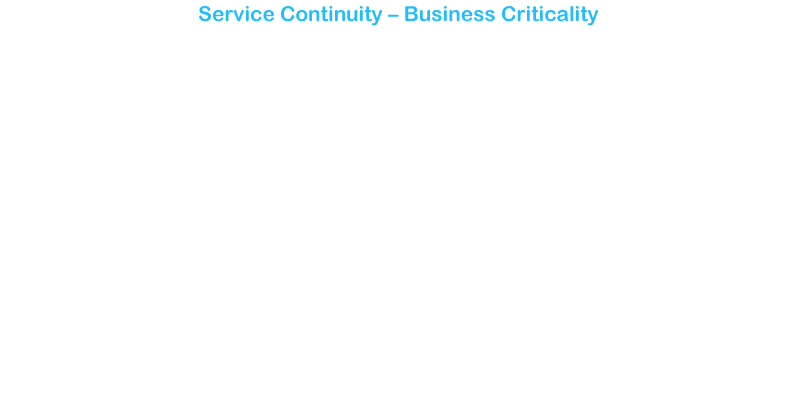 Service Continuity Management
SMART Service Continuity Management Process assists in managing Risks that could seriously impact IT Services. It ensures that the IT Service Provider can always provide minimum agreed Service Levels, by reducing the Risk to an acceptable level and Planning for the Recovery of IT Services and is designed to support Business Continuity Management.
The SMART Service Continuity Management assess and manage Risks to IT Services by examining Configuration Item (CI) values, threats and vulnerabilities, developing appropriate countermeasures, creating an IT Service Continuity Plan, and managing any disaster situations that occur.
FEATURES
Identify Key Business Activities & Record Impact Scores
Maintain Recover Time Objective (RTO), Recovery Point Objective (RPO)
Have your IT Service Continuity Plans
Maintain Critical Contracts
Assessing  the Impact of Disruption
Can record Continuity Test Result
Have visibility using Service Continuity Calendar
Record multiple Task within Service Continuity Case.
Create relations with Equipment & Configuration Items