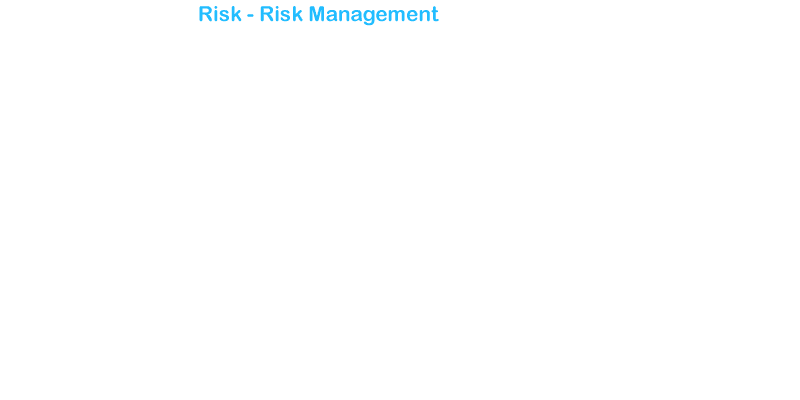 Risk Management
SMART Risk Management (RMA) software is available as On-Premise (licensed software) or On-Demand (SaaS) and is used to centrally identify, evaluate and prioritize organizational risks; plan and implement mitigation projects and mitigation controls; and help in monitoring key risk indicators across IT, finance, operations, and legal units organization.
Our RMA software helps in risk evaluation efforts using risk registers, calculates risk score based on likelihood and risk impact. While working on risk registers you can create risk mitigation plans. With SMART workflow you can track status of risk treatment plans and ensure timely mitigation of risks. Based on the type of Risk, the system also specifies the recommended ISO/IEC standard controls, which can be used for closure of risk. Automated workflow system can raise escalation alerts to appropriate personnel, if risks are not mitigated within agreed time limits.
SMART Risk Management Solution is part of Governance and Risk Compliance software suite, which has audit and compliance management modules, which allows seamless integration with other mitigation related processes such as audit findings - corrective actions, improvements, polices and change management.
SMART Risk Management tool includes the following integrated modules
Risk Register Management
Risk Treatment Plan Management
Control Objectives & Controls Management
Compliance Management for CAPA/Remediation Management
Policy Management
Knowledge Management
Workflow Engine
Dashboards & Reports
FEATURES
Configurable workflows are available for implementing and approving mitigations plans
Risk parameters such as likelihood, risk impact can be easily configured in master data's
System provides recommended authoritative controls based on Risk Category and Type
Organize risks based on number of different color code criteria's such as risk categories, types, business impact, priority and many more
Risk Resolutions can be done using Risk Treatment plans and relations can be established to with CAPA, Change Management, Polices and Documents, Training, etc.
Create Tasks to assign work to responsible persons or groups
Attach unlimited activity notes or tasks
Easily perform evaluations of financial, brand/reputation, operational, and compliance impact and more
Customizable software allows you to adopt as per your organizational needs.